<![if !vml]>
<![endif]>
<![if !vml]>
<![endif]>
My generation grew up watching, being entertained by and laughing with so many of these fine people.
Never really knowing what they contributed to the war effort.
Like millions of Americans during WWI & WWII, there was a job that needed doing and they didn't question it,
just went and did it. Those that came home returned to their now new normal life and carried on
and very few ever saying what they did or saw.
They took it as their "responsibility" and their "duty" to the Country to protect and preserve our freedoms.
American way of life not just for themselves, but for all future generations to come.
As a member of that "Finest" generation, I'm forever humbly in their debt.
Here are only a few of these silent heroic Heroes that are slowly being forgotten
Do You Remember These Men?
Last Page
<![if !vml]>
<![endif]> <![if !vml]>
<![endif]>
Howard Green Duff entered the United States Army Air Corps during World War II.
He was assigned to the United States Army Air Corps's radio service from 1941 to 1945.
<![if !vml]>
<![endif]> <![if !vml]>
<![endif]>
Hattie McDaniel During World War II, she served as chairman of the Negro Division of the Victory Committee,
providing entertainment for soldiers stationed at military bases.
The military was segregated, and black entertainers were not allowed to serve the white.
She made numerous personal appearances at military hospitals, and performed at United Service Organizations (USO) shows
and war bond rallies to raise funds to support the war on behalf of the Victory Committee.
Her father, Henry McDaniel (1845–1922), fought in the Civil War with the 122nd United States Colored Troops.
<![if !vml]>
<![endif]> <![if !vml]>
<![endif]>
Francois Henri "Jack" LaLanne serving during World War II
as a Pharmacist Mate First Class at the Sun Valley Naval Convalescent Hospital.
<![if !vml]>
<![endif]> <![if !vml]>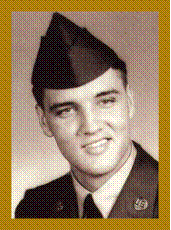 <![endif]>
Elvis Presley, served in Germany, assigned to the 1st Battalion,
32nd Armor Regiment, 3rd Armored Division, Ray Barracks, Friedberg.
Served with the Division on active Army duty: 2 years, 3/24/58 - 3/5/60.
<![if !vml]>
<![endif]> <![if !vml]>
<![endif]>
Samuel Michael Fuller (was an American screenwriter, novelist, and film actor) and director known for low-budget,
often made outside the conventional studio system. During World War II, Fuller joined the United States Army.
He was assigned as an infantryman to the 16th Infantry Regiment, 1st Infantry Division, and saw heavy fighting.
He was involved in landings in Africa, Sicily, and Normandy and also saw action in Belgium and Czechoslovakia.
In 1945, he was present at the liberation of a German concentration camp and shot 16 mm footage,
Fuller was selected by the United States National Film Registry.
For his military service, Fuller was awarded the Bronze Star, the Silver Star, and the Purple Heart and reached the rank of Corporal.
<![if !vml]>
<![endif]> <![if !vml]>
<![endif]>
Patrick Leonard Sajdak joined the U.S. Army in 1968,
He served in uniform as a disc jockey during the Vietnam War for American Forces Vietnam Network.
Sajak hosted the same radio show that Adrian Cronauerhad, and for 14 months followed Cronauer's tradition of signing on with "Good Morning Vietnam!"
<![if !vml]>
<![endif]> <![if !vml]>
<![endif]>
Keith Andes (born John Charles Andes) served three years in the United States Army Air Forces during World War II.
<![if !vml]>
<![endif]> <![if !vml]>
<![endif]>
James Reynolds (African American actor) joined the Marine Corps after high school.
He was first assigned to the Information Service Office where he worked as a reporter for the service newspaper.
<![if !vml]>
<![endif]> <![if !vml]>
<![endif]>
Tom Ewell enlisted in the Naval Reserve in February (1942 1953). He entered the Navy as a seaman and served four years,
and emerging as a lieutenant, senior grade. He served as a gunnery officer on board merchant ships as a
Navy Armed Guard from 1942 until January 1945.
He was discharged from active duty on 31 October 1945 and remained with the US Naval Reserve until 6 November 1953.
U.S. Navy Armed Guard was a service branch of the United States Navy that was responsible for defending U.S.
and Allied merchant ships from attack by enemy aircraft, submarines and surface ships during World War II.
<![if !vml]>
<![endif]> <![if !vml]>
<![endif]>
Alex Haley (served 1939-59) writer & actor,
Haley enlisted as a mess attendant.
Later he was promoted to the rate of
petty officer third-class
in the
rating
of
steward
, one of the few ratings open to African Americans at that time.
It was during his service in the
Pacific theater of operations
that Haley taught himself the craft of writing stories.
During his enlistment other sailors often paid him to write love letters to their girlfriends.
He said that the greatest enemy he and his crew faced during their long voyages was not the Japanese forces but rather boredom.
He later advanced to
chief petty officer
and held this rank until his retirement from the Coast Guard in 1959.
And of course we have Audie Murphy, America's most-decorated soldier, who became a Hollywood star
as a result of his US Army service that included his being awarded the Medal of Honor.
<![if !vml]>
<![endif]> <![if !vml]>
<![endif]>
Audie Leon Murphy was one of the most decorated American combat soldiers of World War II,
receiving every military combat award for valor available from the U.S. Army,
as well as French and Belgian awards for heroism.
Murphy received the Medal of Honor for valor demonstrated at the age of 19 for single-handedly
holding off an entire company of German soldiers for an hour at the Colmar Pocket in France in January 1945,
then leading a successful counterattack while wounded and out of ammunition.
"DISCLAIMER"
This is a personal web site that is not sponsored and/or does not claim to be the official pages of the organizations listed on this site. This is a free site for information purposes only and is to list contacts and events.