<![if !vml]>
<![endif]>
<![if !vml]>
<![endif]>
My generation grew up watching, being entertained by and laughing with so many of these fine people.
Never really knowing what they contributed to the war effort.
Like millions of Americans during WWI & WWII, there was a job that needed doing and they didn't question it,
just went and did it. Those that came home returned to their now new normal life and carried on
and very few ever saying what they did or saw.
They took it as their "responsibility" and their "duty" to the Country to protect and preserve our freedoms.
American way of life not just for themselves, but for all future generations to come.
As a member of that "Finest" generation, I'm forever humbly in their debt.
Here are only a few of these silent heroic Heroes that are slowly being forgotten
Do You Remember These Men?
Page #2
<![if !vml]>
<![endif]> <![if !vml]>
<![endif]>
Robert Mitchum, US Army (WWII, PFC, 1945 Apr-Oct)
said he served as a medic at an induction department, checking recruits' for venereal.
Always the iconoclast, although he did not want to join the military,
he served honorably and was discharged as a Private First Class and received the World War II Victory Medal.
<![if !vml]>
<![endif]> <![if !vml]>
<![endif]>
Dale Robertson Lt., USA (1942-45) WW II. He entered as a Pvt serving in the Horse Cavalry in 1942
He served as a tank cmdr in the 777th Tank Bn in North Africa.
Rose to 1st Lt with 332nd Combat Engrs in Patton's 3rd Army.
<![if !vml]>
<![endif]>
Henry Fonda after enlisting in the U S Navy in November 1942, in the United States Navy to fight in World War II
saying, "I don't want to be in a fake war in a studio. Previously, Stewart and he had helped raise funds
for the defense of Britain. Fonda served for three years, initially as a Quartermaster 3rd Class on
the destroyer USS Satterlee. He was later commissioned as a Lieutenant Junior Grade in Air Combat
Intelligence in the Central Pacific and was awarded the Navy Presidential Unit Citation and the Bronze Star.
<![if !vml]>
<![endif]>
John Carroll, US Army Air Corps. Pilot in North Africa.
He interrupted his movie career during World War II and served as a U.S. Army Air Corps pilot in North Africa.
He broke his back in a crash. He recovered and resumed his acting career.
<![if !vml]>
<![endif]> <![if !vml]>
<![endif]>
Lee Marvin, US Marines. Sniper. serving with the 4th Marine Division in the Pacific Theater of World War II.
He was wounded in action during the Battle of Saipan, in the assault on Mount Tapochau,
during which most of his unit ("I" Company, 24th Marines, 4th Marine Division) were killed., he was one of only nine survivors of his unit.
<![if !vml]>
<![endif]> <![if !vml]>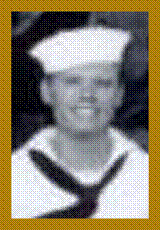 <![endif]>
Skip Young enlisted in the US Navy during the Korean War.
<![if !vml]>
<![endif]> <![if !vml]>
<![endif]>
Wayne Morris became interested in flying and became a pilot.
With war in the wind, he joined the Naval Reserve and became a Navy flier in 1942,
leaving his film career behind for the duration of the war. He flew the F6F Hellcat off the aircraft carrier USS Essex.
<![if !vml]>
<![endif]> <![if !vml]>
<![endif]>
Rod Steiger US Army (Served 1943-1946) Short Bio: Serling served as a U.S. Army paratrooper and
demolition specialist with the 511th Parachute Infantry Regiment, 11th Airborne Division in the PacificTheater
in World War II from January 1943 to January 1945 (Discharged stateside in 1946). He was seriously
wounded in the wrist and knee during combat and was awarded the Purple Heart and Bronze Star.
Was aboard one of the ships that launched the Doolittle Raid.
<![if !vml]>
<![endif]> <![if !vml]>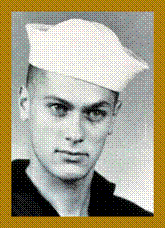 <![endif]>
Tony Curtis (né Bernard Schwartz) Signalman 3rd Class, U.S. Navy Reserves 1942-45 WW II.
He served on the submarine tender USS Proteus (AS-19). He was aboard when the Proteus entered Tokyo
Bay where, through binoculars from the signal bridge, he witnessed the signing of the Japanese Document of
Surrender aboard the USS Missouri.
<![if !vml]>
<![endif]> <![if !vml]>
<![endif]>
Lawrence Samuel "Larry" Storch served in the United States Navy
during World War II on the submarine tender USS Proteus with Tony Curtis.
<![if !vml]>
<![endif]> <![if !vml]>
<![endif]>
Paul Picerni (born Paul Vincent Picerni) joined the United States Army Air Forces during World War II
and served as a B-24 Liberator bombardier in the China-Burma-India Theater.
He flew twenty-five combat missions with the 493rd Bomb Squadron of the 7th Bomb Group and received the Distinguished Flying Cross.
He was part of a mission that attacked and destroyed the actual bridge made famous in the film The Bridge on the River Kwai (1957).
After the Japanese surrendered, Picerni became a Special Services officer in India.
"DISCLAIMER"
This is a personal web site that is not sponsored and/or does not claim to be the official pages of the organizations listed on this site. This is a free site for information purposes only and is to list contacts and events.